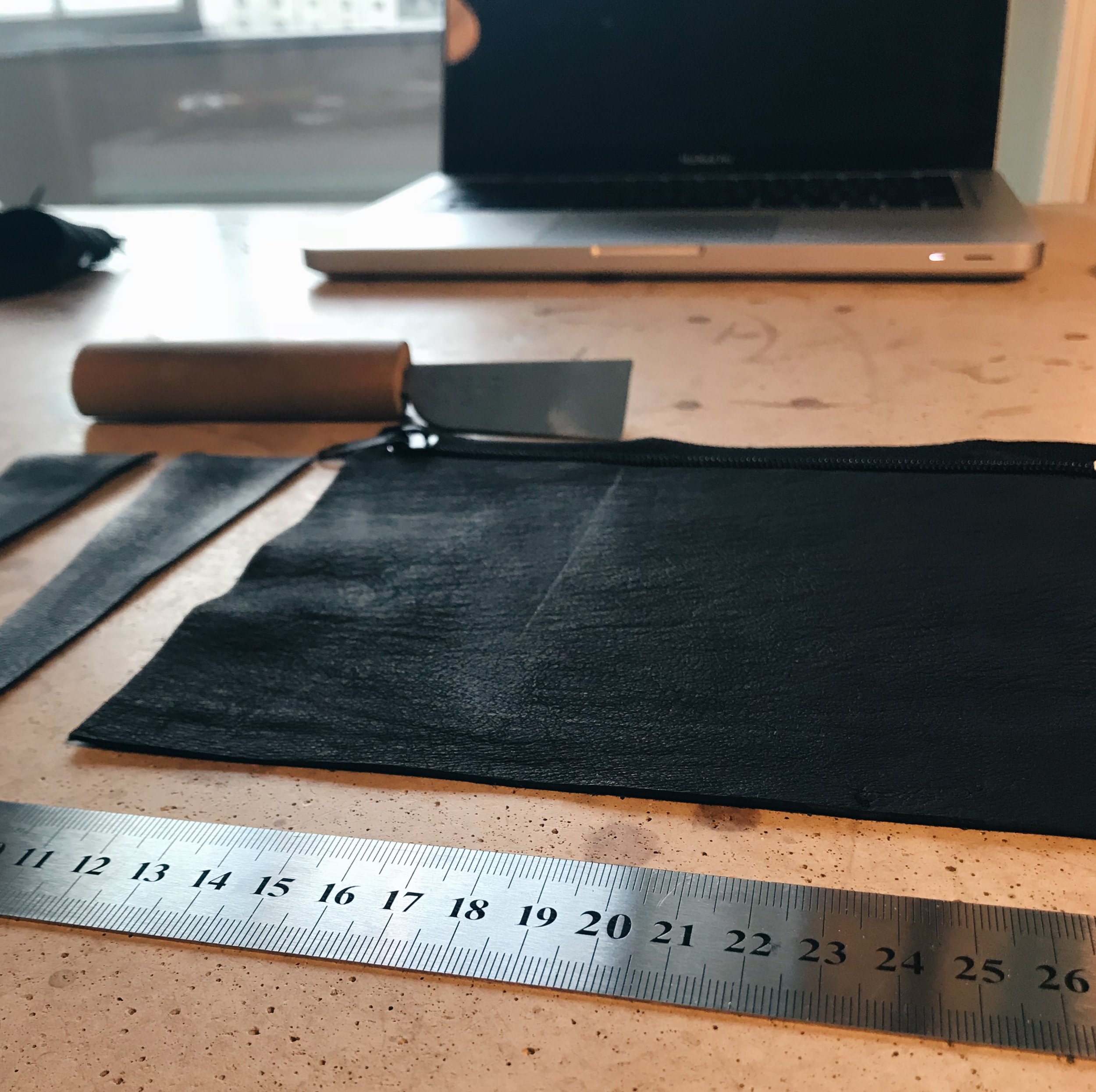 When you first start your own business Corporate Social Responsibility might not be something that comes to your mind right in the beginning. For me, it is part of the brand identity. This business means more to me, than just a way of earning money. It's my passion for design and handbags combined with production by hand under more than just fair working conditions. It's using leather that is produced and most importantly died in the European Union. Leather that is blue angel (der Blaue Engel) certified which means that no harmful or toxic dies are used.
I felt that designing handbags I loved and having them produced somewhere else just wasn't enough.
It's not as big of a deal as you think it is
At first Corporate Social Responsibility sounds like a huge project. Building houses for the poor or donating an enormous amount of money. For small business owners it either doesn't matter or is part of their business attitude in general.
Owning a social responsible company does not mean it has to include a big project or donation. It can mean that your business uses resources thoughtfully, or that you create a working environment which offers very flexible schedules. It could also be that little jar on the counter top of your small coffee shop which collects money for a social cause of your choice.
Consuming responsibly is hard - I want to make it easier
What I struggle with in my daily life is that consumption has become so difficult. When you think about groceries for example one can get the feeling that you can't buy anything anymore because it's either produced in a disgusting kind of way or it has been flown all over the world which is bad for the environment too. As a business woman I wanted to create a business which makes this easier for the customer. I wanted to own a social responsible company.
Of course at the moment this is limited to my resourcing and the production of the handbags and yes, I can not visit every tannery and every workshop I source my basic materials from. My plans in the long run on the other hand include more of such activities. I'm already planning on a Christmas campaign to support a foundation I am working with and I wish to be able to integrate more CSR activities as the business grows (which it hopefully will ;) ).
It's easier for small businesses
In my opinion integrating social responsibility is easier for small businesses because you don't have the big overhead, you don't have a lot of people you need to coordinate and you can, just like me, build your company around your values and ideals.
Think about what caused problems for you in your company job and maybe start with that. It wasn't easy to combine having a family and working at the same time? Make that the core of your CSR activities for example. Starting a small fundraiser, like that little jar on the counter top I mentioned before can also easily be done, no matter how small your business might be.
Let's care more
We seem to have forgotten that the people around us have the same emotions, the same wishes and sometimes even the same struggles in their lives as we do. Even worse, we tend to care more about consumption and buying cheap new things, than we care about the lives of the people who produce these goods. Don't get me wrong, I am that same person. I want to wear the new fashion trends, and I want all of the luxuries that life in the western society has to offer. I just try to be a little more considerate of the small things. Like avoiding single use plastic as often as I can or trying to use the bike more frequently.
If we all just try to care a little more about the way we consume, and the companies we support with our money, we can improve the world bit by bit.
Gosh that sounds like "heal the world, make it a better place". What I am trying to say is if you start to incorporate little social responsibility activities into your company, even if you have just started, the company as well as society can benefit from that choice a lot in the long run.
- LOVE -
Aline