Just for you
If you already read my story then you know that I started this business because I felt that the offered products were not 100% what I wanted. For that reason I love to make custom projects to fit your needs and expectations!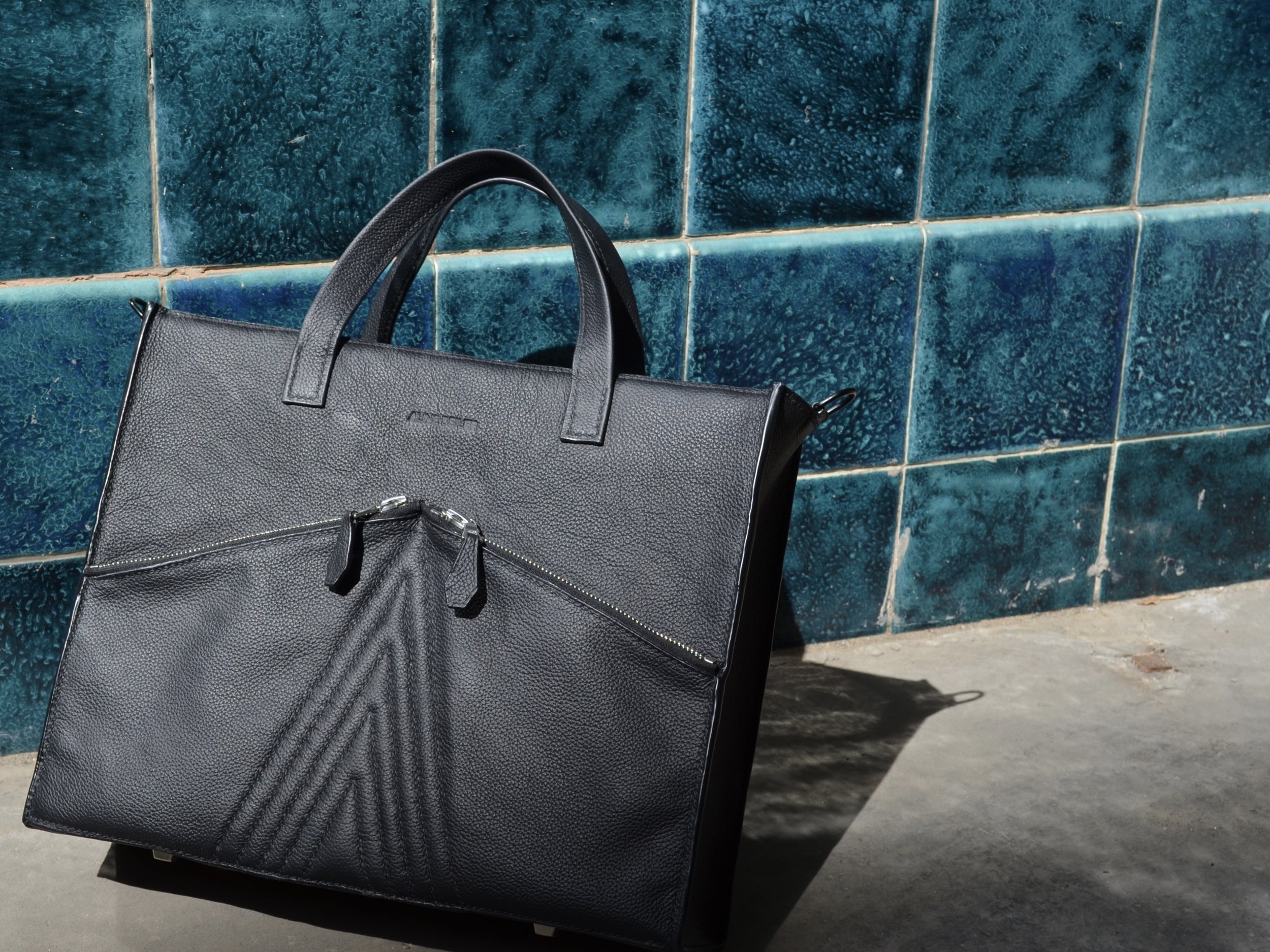 Diaper Bag
Bespoke diaper bag to fit all of the new mom's needs without being to big or bulky.
It features three zipper pockets on the outside, two in the front and one of the bag as well as two open pockets on the inside, one d-ring and an elastic band to keep that bottle standing upright.
We also added a shoulder strap so the bag can be carried as a cross-body bag as well when it is not hanging on the stroller.
Company Logo Key Fob
This key fob has a 3d effect as the black layers are surrounding the white one which makes the company logo pop even more.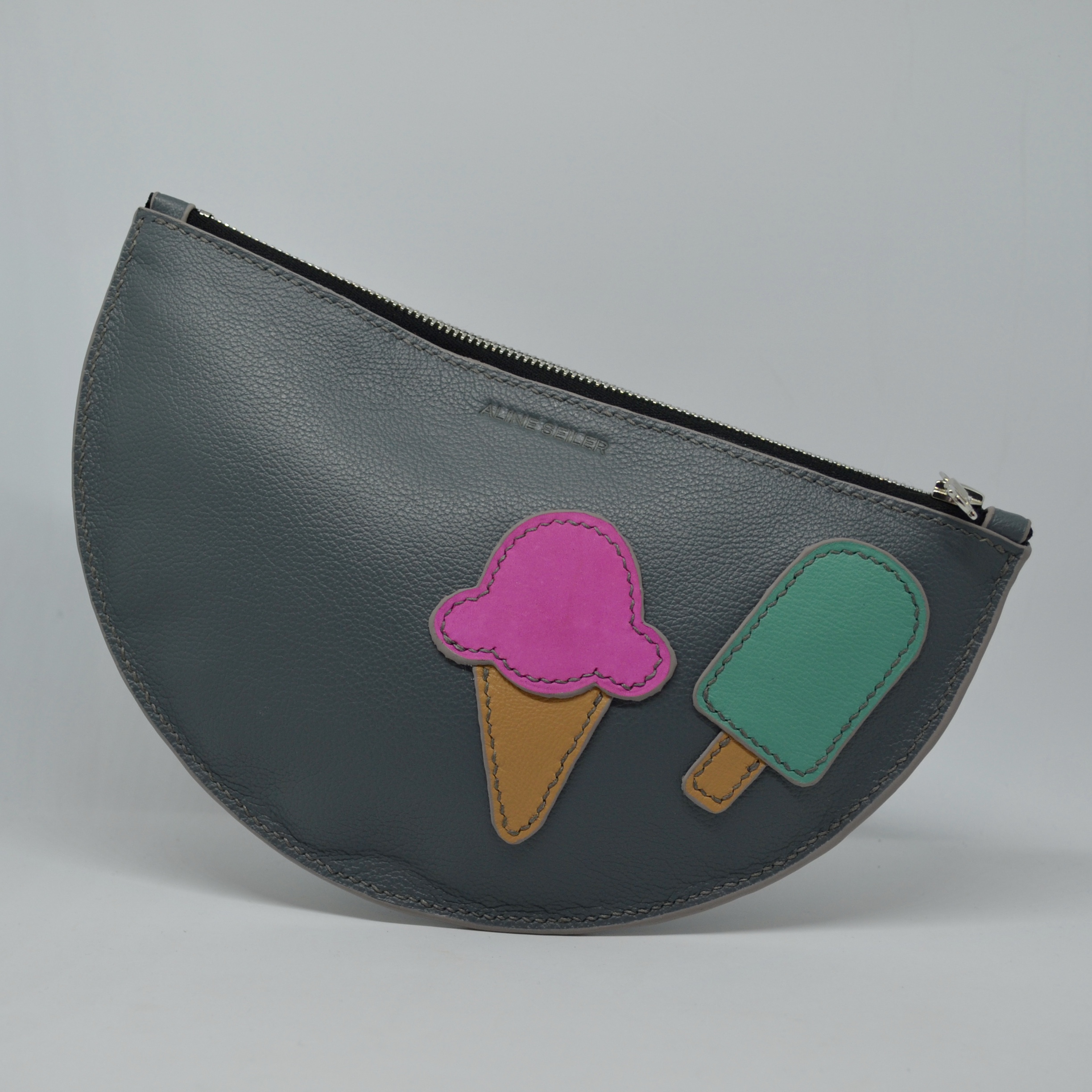 M.C Clutch
This custom order included adding ice cream patches to the clutch to make it more fun.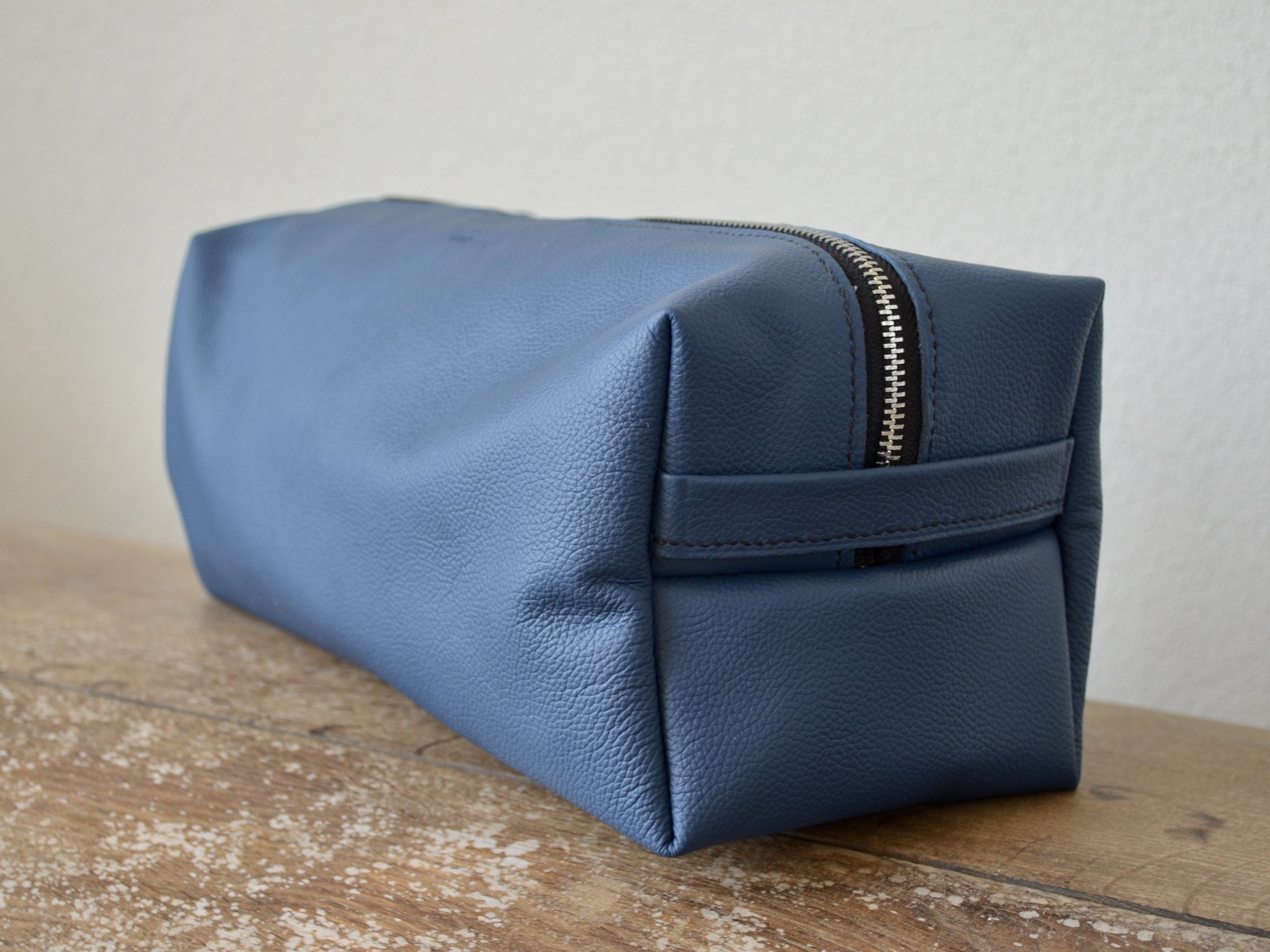 Mens Dopp Kit with Oil Cloth Lining
This custom made dopp kit included a handle strap to make it easier to carry around.
It was ordered to surprise a husband on his birthday!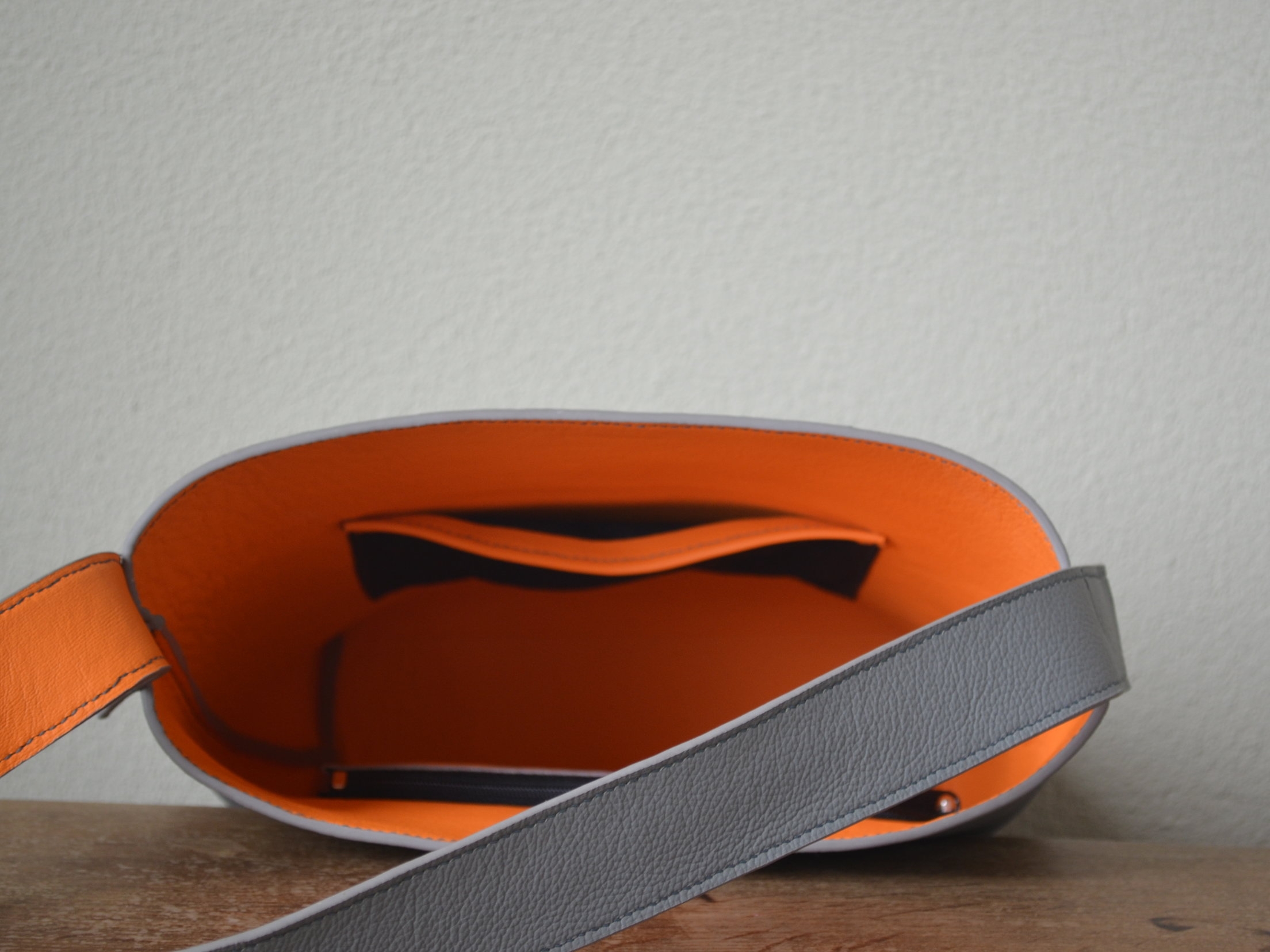 Custom Lining
This tote bag was custom made with neon orange lining.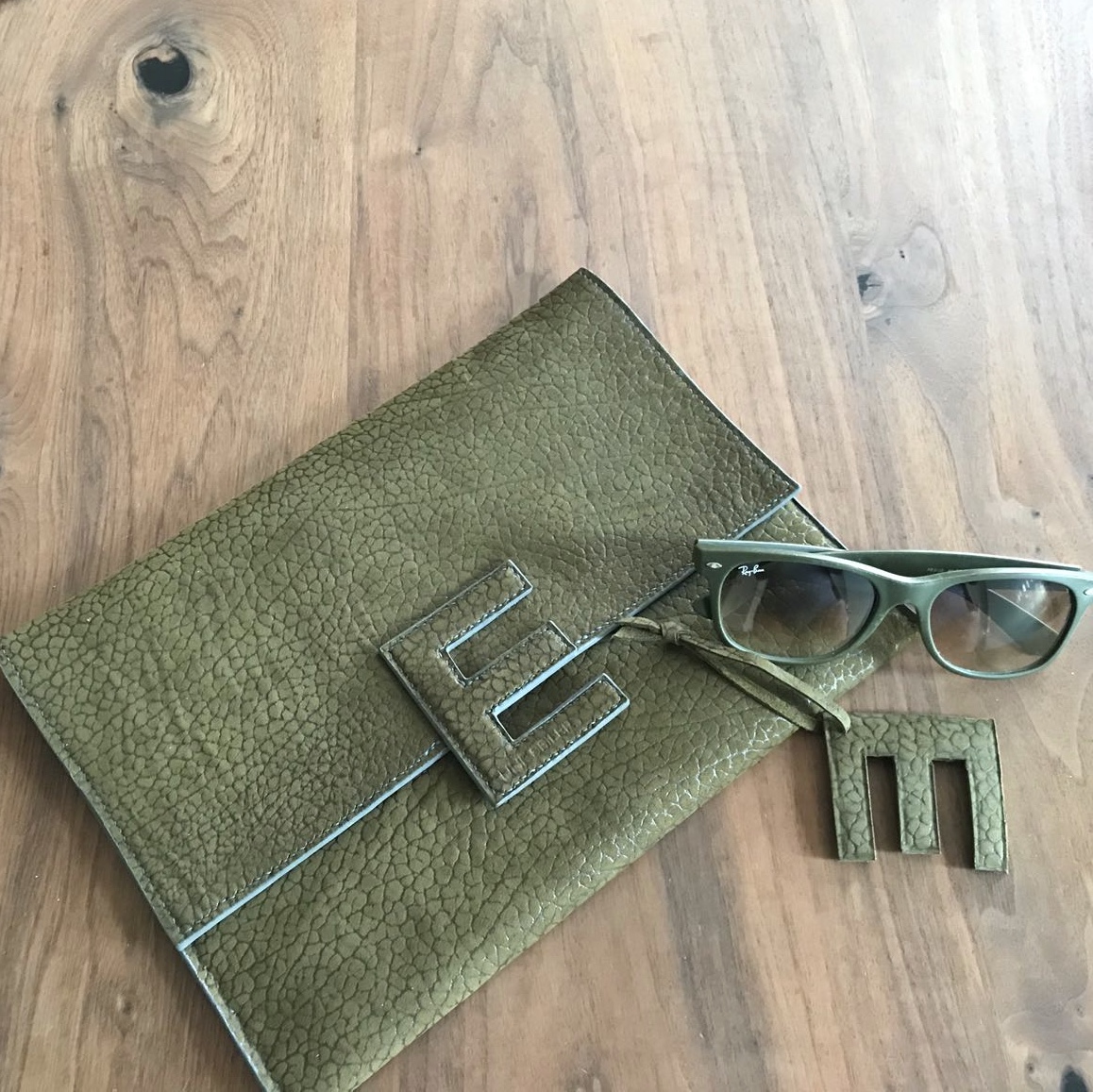 Custom Ipad Case
Turned the "Number A" Clutch into an Ipad case by making it bigger. Also added the "E" closure to make it a very personal item, just for Ella.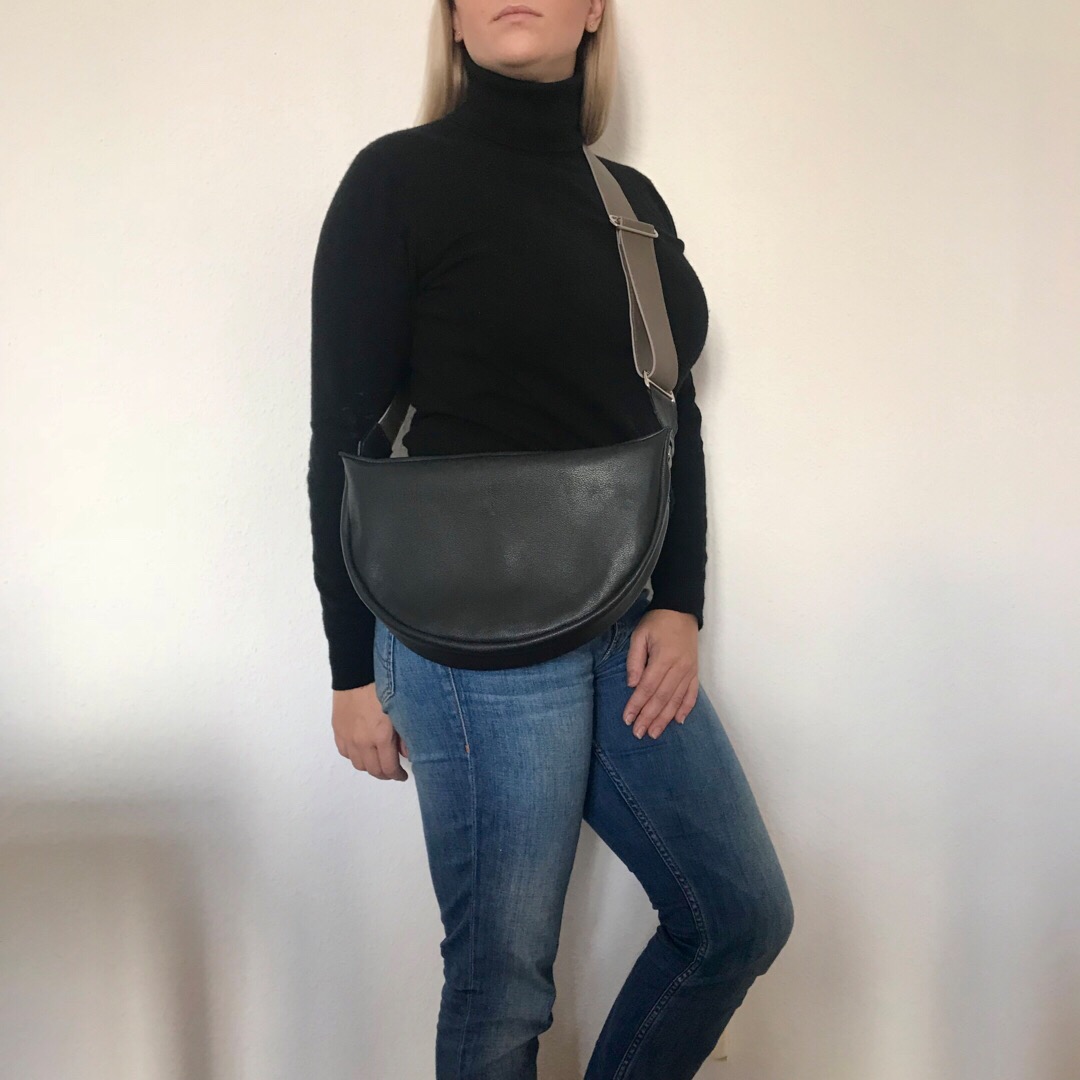 M.C. Crossbody Bag
This M.C Bag got a whole different vibe by swapping the standard shoulder strap for an adjustable cross body strap.
The client also chose her very own color combination which is "wolf" for the body "bark" for the strap.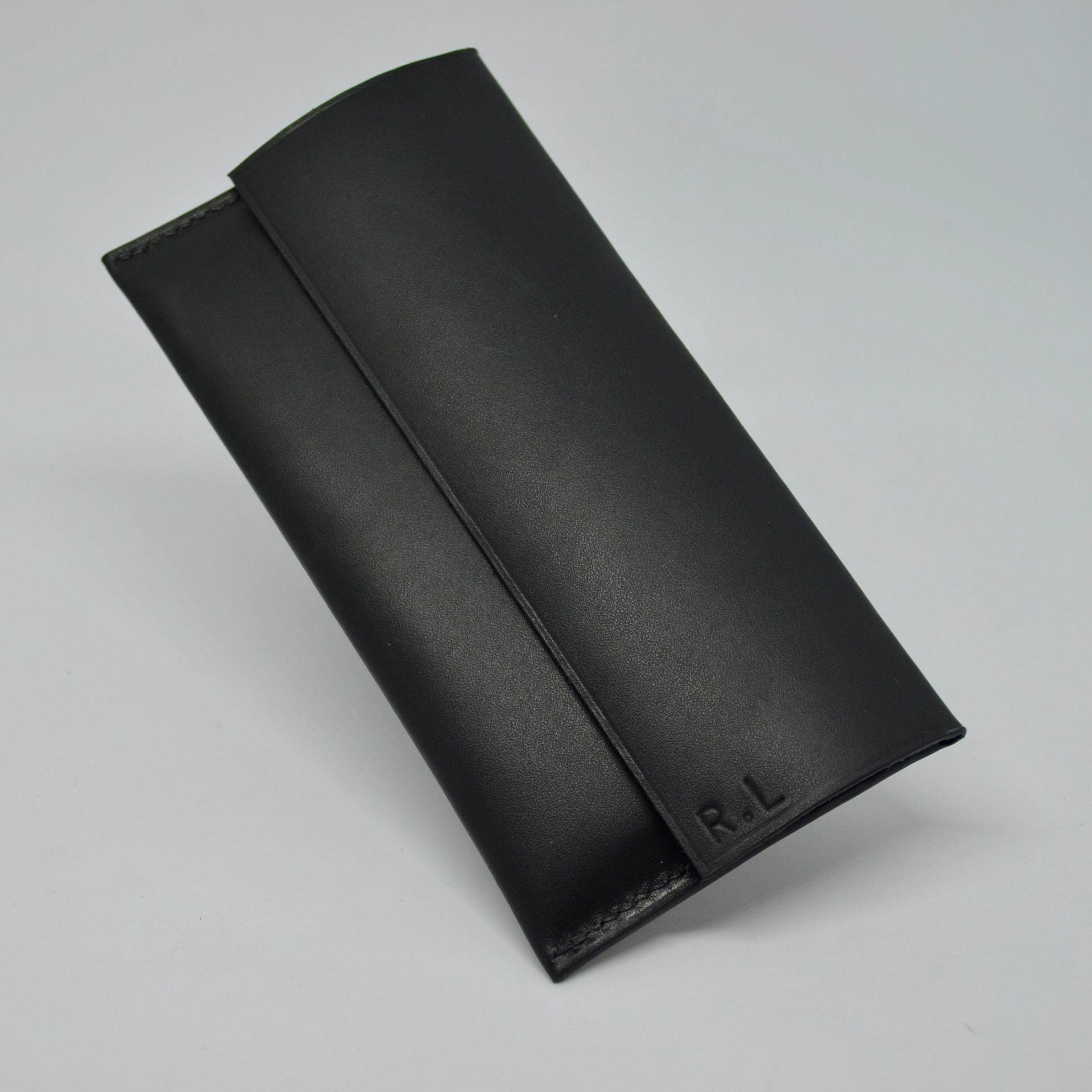 Phone Case
This client wanted a phone case with a flap but without any kind of snap to keep the flap closed.
The initials were also added to give it a more personal touch.
Custom Color Cobination
This customer had a specific color combination in mind for her "Out of the box" bag. These kind of customizations are no problem at all.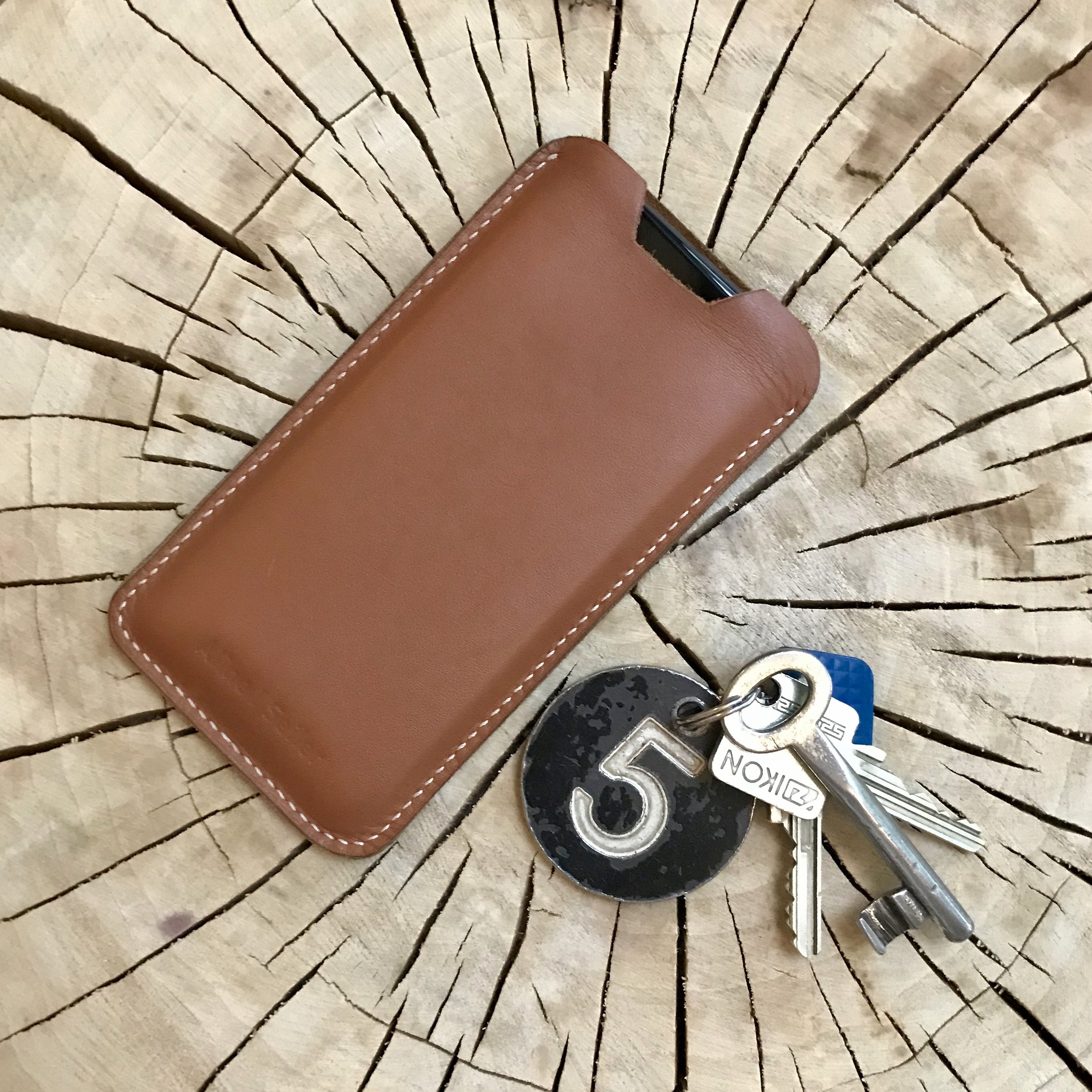 Iphone Sleeve
This Iphone sleeve is made out of boxcalf leather which ages very beautiful.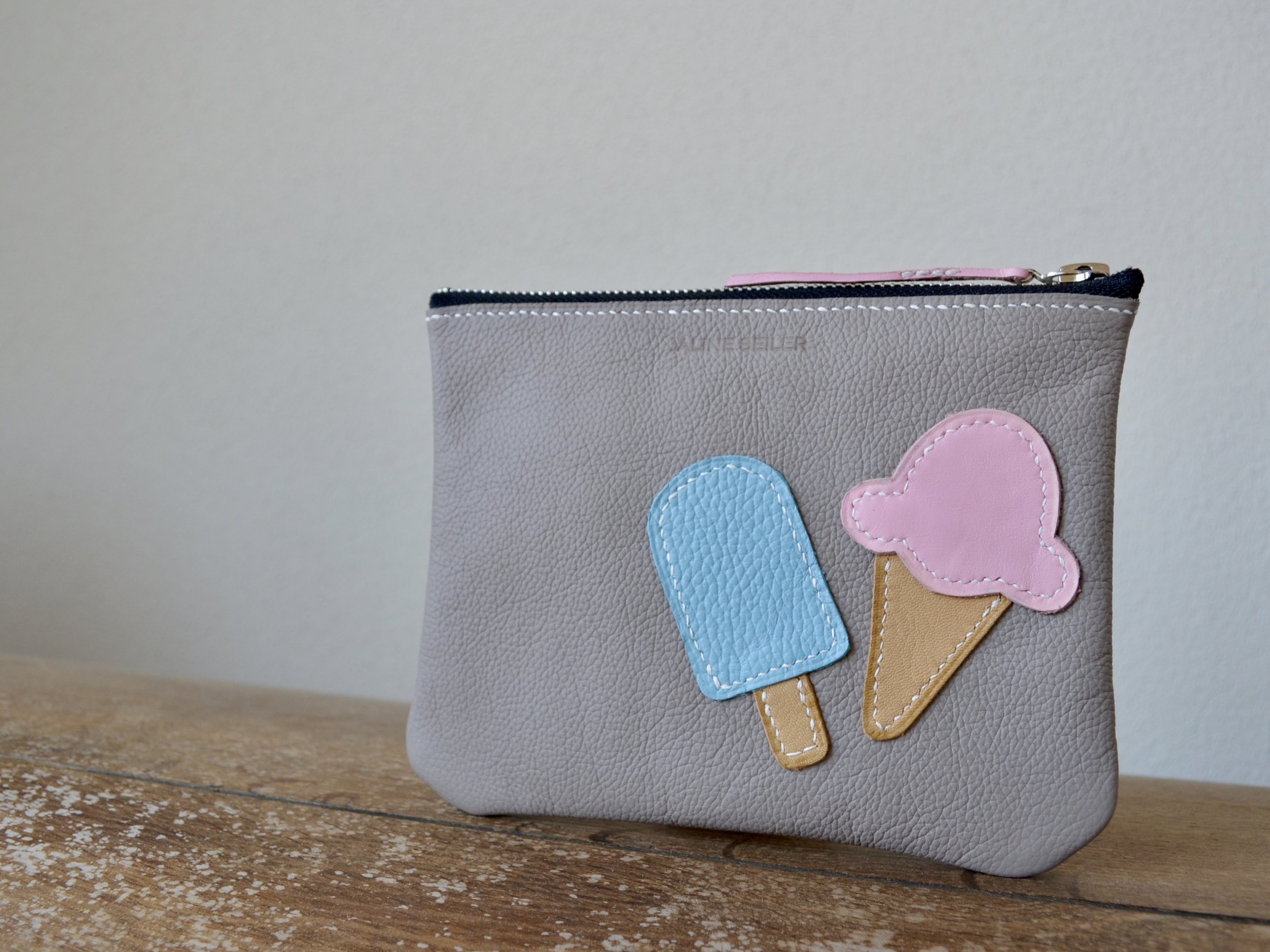 Custom Cosmetic Pouch with Ice Cream Application
Passport Sleeves
These were custom made as a gift for newlyweds. They wrapped the sleeves right around their passports and took them to their honeymoon. What bigger compliment could I get?
Custom Tote Bag with rolled handles
This tote bag was customized with a bright neon yellow lining and it hast two handles instead of one shoulder strap. Changes like these are always available.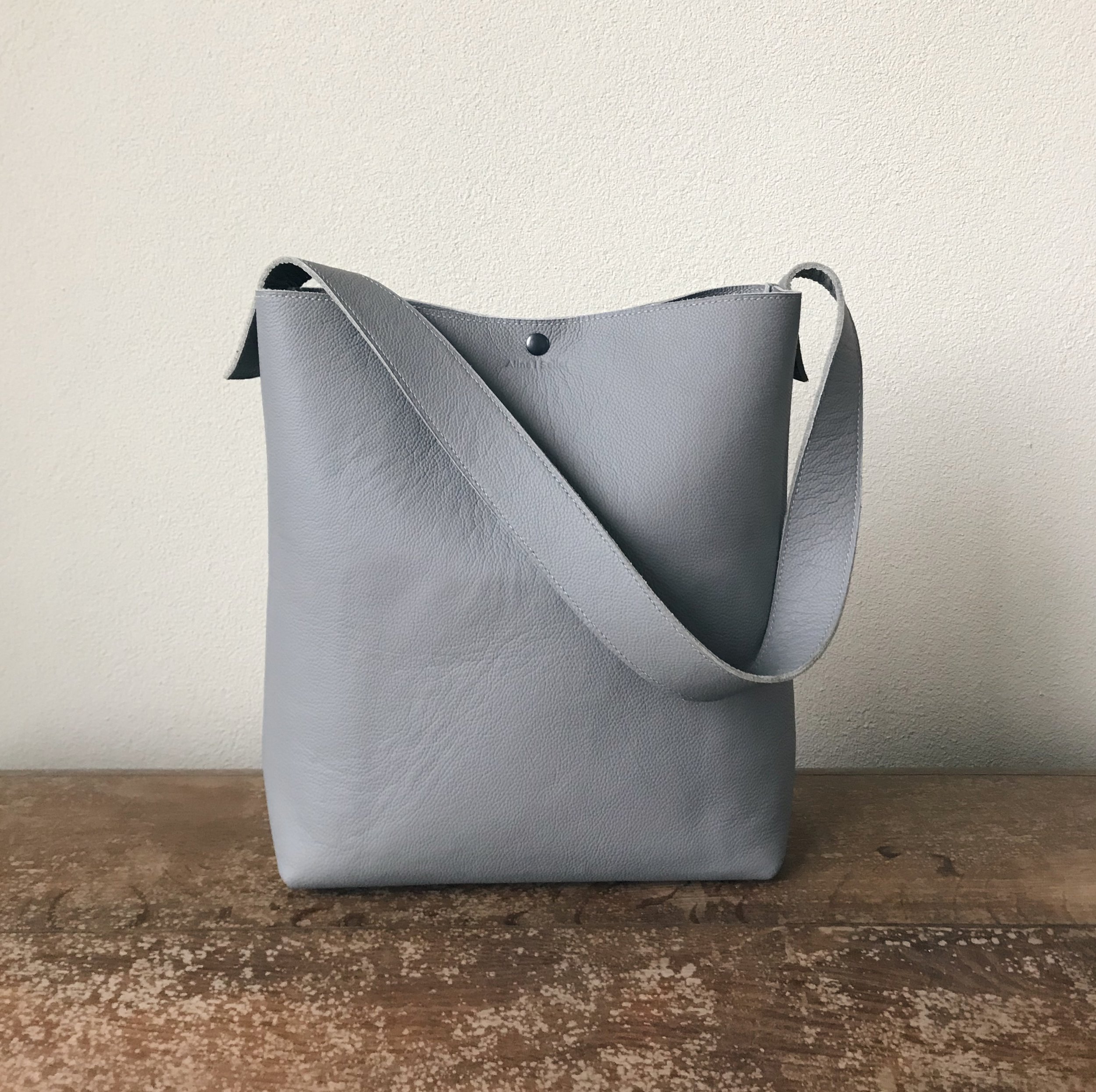 Added snap fastener
A snap fastener was added to this tote bag to make the new owner feel more secure. It's just a tiny adjustment but made a huge difference for the customer.
GET IN TOUCH
Do you have something specific in mind? Do you wish for any changes or adjustments on the existing products?
I can't wait to connect with you!